Paradise Valley, Scottsdale, Arcadia and the Biltmore area are well-known for having the best dining, shopping and nightlife to fit a luxury lifestyle. Fitness communities also hold the Phoenix area in high regard due to its abundance of hiking and biking trails fit for all pursuers of a physical adventure. This guide will provide you with the best hikes and exclusive spots for jaw-dropping views. Whether you're a local or visiting from out of town, you can look forward to exploring these hidden gems in the upcoming months as the scorching temperatures start to decline.
Paradise Valley
The Phoenix Mountains Park and Reservation Area have a variety of hikes and some are more difficult if you're up for a challenge.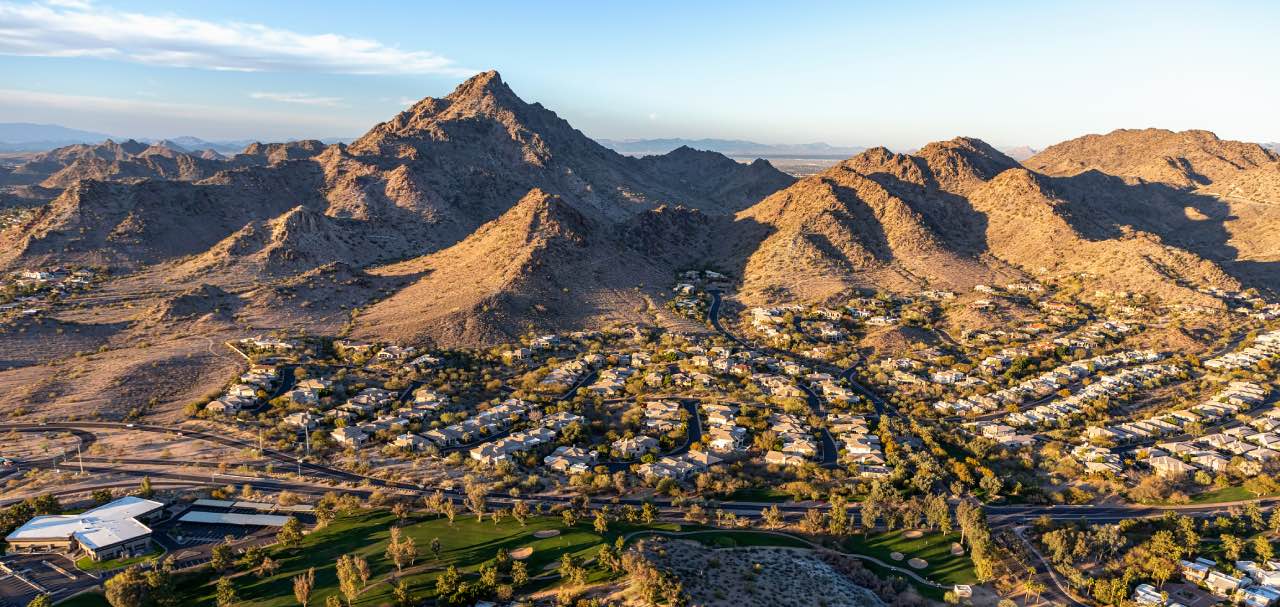 Piestewa Peak's 2,600-foot climb offers amazing 360-degree views of the valley. Our pro tip: pack plenty of water and sunscreen for this jaunt. You'll be pleased to see several upgrades at the Phoenix Mountains Park and Reservation Area as the city recently expanded the parking areas, bridges, restrooms and ramadas.
Just northwest of Phoenix, you'll find the Lookout Mountain Preserve near Paradise Valley and Biltmore. Lookout Mountain Summit Trail offers a nearly mile-long moderate hike with breathtaking views. This mountain is only two miles from the highly recognized and rated Lookout Mountain Golf Club. Pet lovers can rejoice because dogs are able to use this trail too. Another perk: Lookout Mountain is far less crowded than the North Mountain area.
Beyond hiking, Arizona is also a top cycling destination. 
You can find trails around the Phoenix Mountains Preserve. The Charles M. Christiansen Memorial Trail 100 is about 11 miles long. It's known as a great place to cycle, go on a run or dog walk while catching sights of gorgeous wildflowers along the way.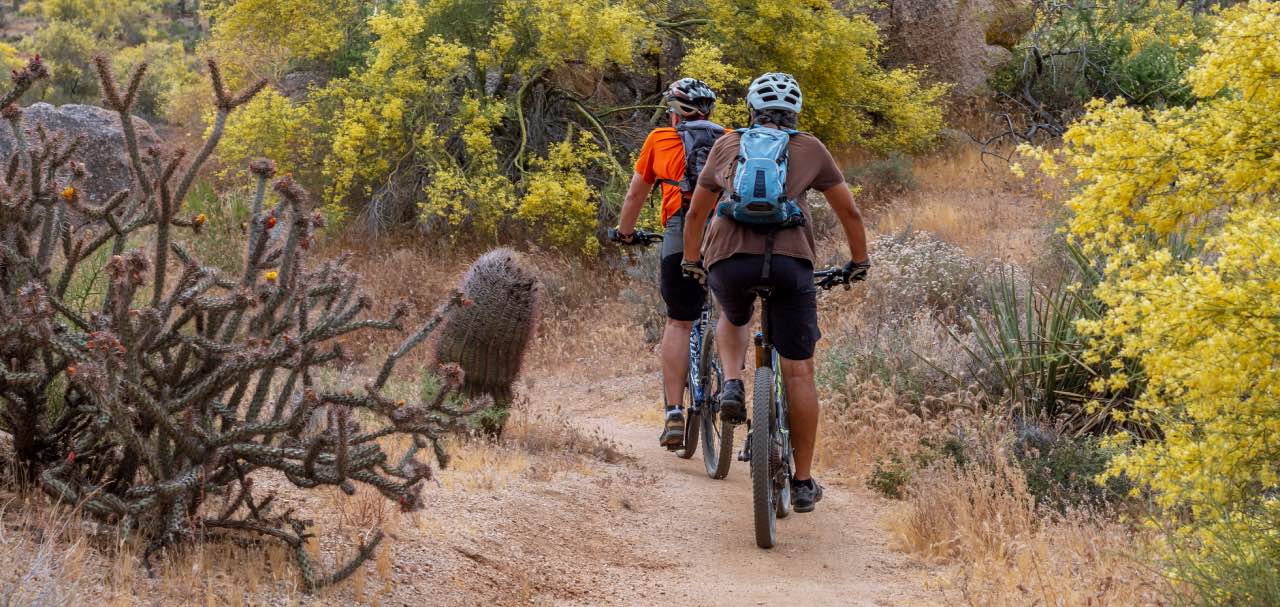 Scottsdale
Pinnacle Peak Park is just north of Scottsdale and is a magnet for hikers and rock climbers alike.
This is one of the most popular hikes in the Phoenix area with scenery of boulders and rock formations. You can take in epic sights of Scottsdale's lush golf courses, too. You'll start noticing panoramic views of the valley once you hit the half-mile mark of Pinnacle Peak and then begin seeing McDowell Mountain in the distance. Keep going and you will start to see Camelback Mountain as well. The trail distance measures about four miles with areas for beginners and more advanced hikers as the trail gains elevation. We recommend visiting the trail on a weekday or early in the morning when it's less crowded and cooler outside.
Located near Scottsdale, you can explore Blue Wash Trail. This out and back trail is about 20 minutes from Troon North and features a treasure that's hard to find in the desert—water! You'll see waterfalls cascading down rocks in a lush oasis. It's wise to plan your trip in the morning when the water flows the most. The Blue Wash Trail is considered a beginner trail so it's a perfect hiking location for children and dogs.
If you're looking to add resistance training to your routine, Chaparral Park has an outdoor exercise course around the lake that you can incorporate on your next walk or run. After your workout, make a stop in Old Town Scottsdale to grab appetizers and handcrafted cocktails along the Arizona Canal.
Want to cool off? Scottsdale is within an hour distance of eight lakes and rivers to kayak, boat, sail or paddle-board.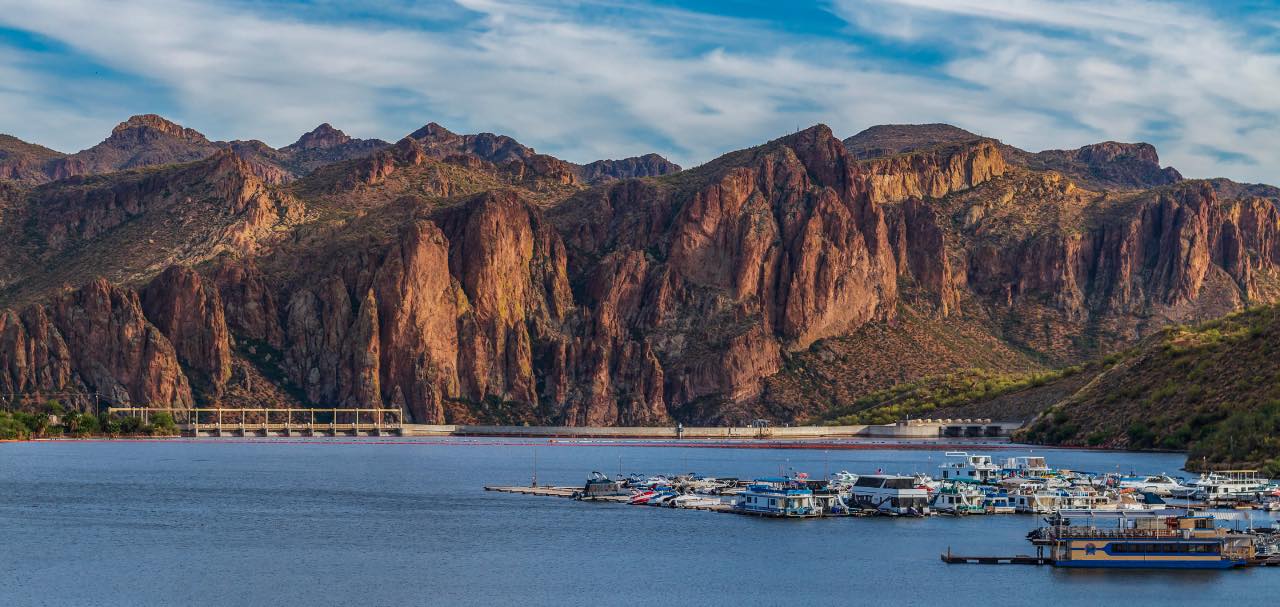 Saguaro Lake is about 35 miles northeast of Old Town Scottsdale and is a great fishing spot due to the variety of species. Bartlett Lake is roughly 50 minutes north of Scottsdale and is considered "Arizona's Best Kept Secret." One of the largest lakes in the area, it also features a full-service marina for rentals or grabbing a bite to eat at the Last Stop Bar & Grill. One hour away is Canyon Lake—a dreamy destination with jaw-dropping views of red-rock canyons. At Canyon Lake, you can scuba dive, hike, bird watch, ride a jet ski, wakeboard or get some rest and relaxation soaking up some sunshine on the beach.
Arcadia
Arcadia is home to the Echo Canyon Trail which is found along the prominent and famous Camelback Mountain.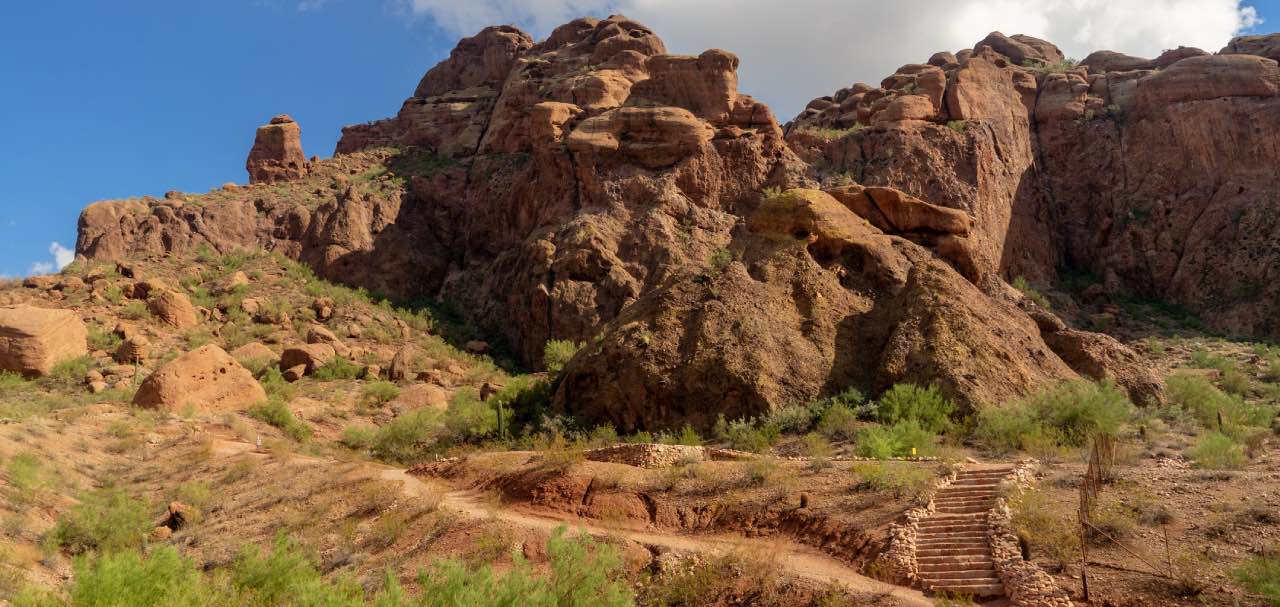 The trailhead is a quick 10-minute drive from McCormick Ranch. It's a difficult trail but most people will say the views are worth the climb. You'll come across fairly steep sections before the incline levels out. Echo Canyon Trail is found along the western side of Camelback Mountain. You'll find the Cholla Trail on the mountain's east side. Be cautious and prepared—the Cholla Trail becomes challenging and rockier as you go along. Echo Canyon Trail is most busy in the winter months so Cholla Trail might be the pick of choice during that season.
Overall, you can find an array of bike trails around Phoenix. If you're looking for a more relaxed ride, explore the Willo Historic Neighborhood; it's one of the city's first historic suburbs with Tudors, Bungalows, Spanish Colonials and Ranch style homes stemming back to the 1920s. You can take a leisurely bike ride through the Encanto-Palmcroft Historic District with fresh green lawns and streets lined with palm trees.
Whether trekking the popular Camelback Mountain or discovering a new hidden gem, you won't be disappointed.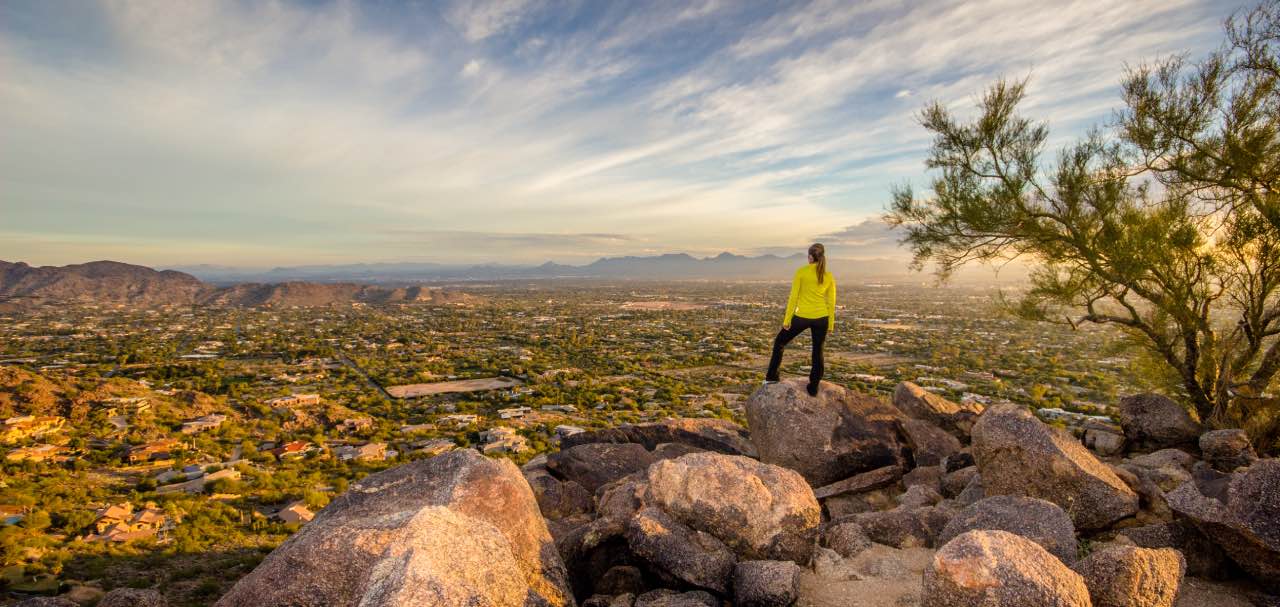 Paradise Valley, Scottsdale, Arcadia and the Biltmore areas have amazing sights to offer. Looking for a well-earned drink or bite to eat after your day of adventure? Check out our neighborhood guide for our local recommendations. The neighborhoods and cities in the Phoenix area are well known for their luxurious appeal, and their remarkable outdoor scenery and impressive natural landmarks are equally as desirable.