Phoenix is known for its culture, high-end spa resorts, shopping, top-notch golfing, exciting nightlife and desert beauty. It's no wonder the real estate in surrounding neighborhoods have become some of the most sought-after properties in the country. Here's a closer look at Paradise Valley, the neighborhoods of North Scottsdale and Arcadia.
PARADISE VALLEY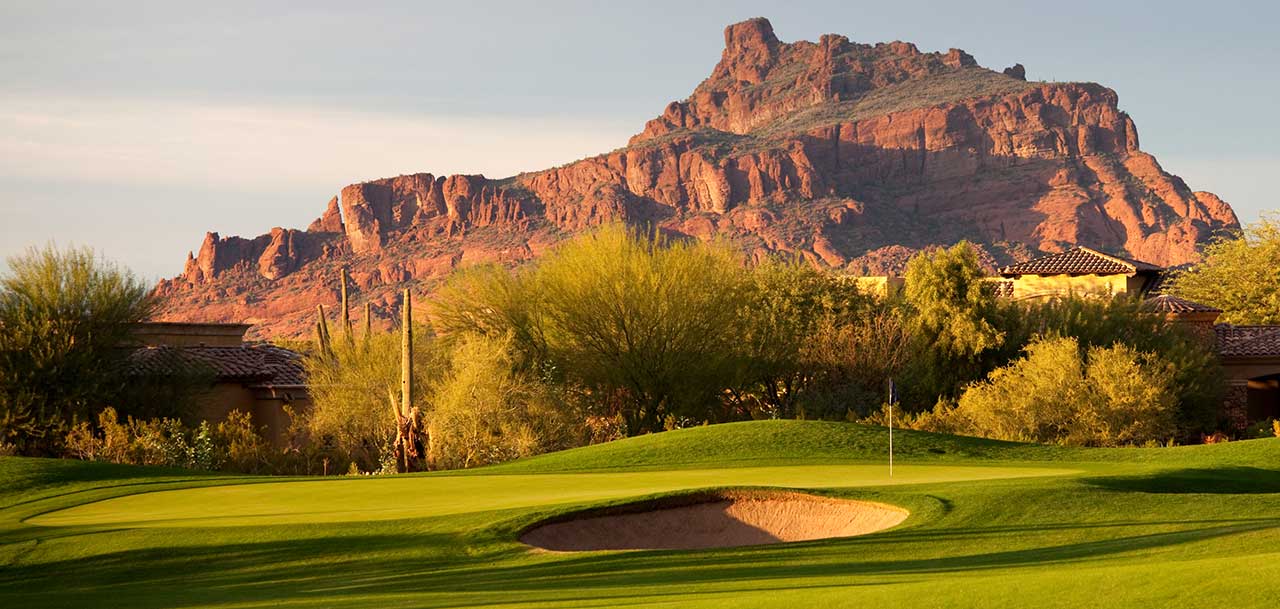 Located just northwest of Scottsdale, properties in Paradise Valley are valued in the top 1%. Paradise Valley's name suits it well as this town is true paradise with jaw-dropping golf courses, nightlife, spas, lodges and gorgeous hiking trails.
Founded in 1953, this area is home to the prestigious Paradise Valley Country Club surrounded by the famous Camelback Mountain, Phoenix Mountain Preserve and McDowell Mountains. The invitation-only club is rich with history and culture. It was voted the best private club in the state of Arizona by Club Leader Forum. The course has elevated tees and greens with water hazards and sand bunkers. Country club amenities also include tennis, swimming, fitness and dining.
The Joya Spa in the Omni Scottsdale Resort & Spa gives guests a luxuriously rejuvenating experience. Known as being one of the world's most celebrated spas, guests can visit the room of purification with a 55 lb quartz crystal that melts away stress and negative energy. Guests can enjoy facials, couples massages, meditation and acupuncture. The Joya Terrace Pool allows visitors to unwind after their relaxing spa day. Order poolside food, cocktails, juices, wines, imported and domestic beers all while taking in the amazing views of Camelback Mountain.
Neighborhoods in Paradise Valley include Clearwater Hills, Paradise Reserve and the Camelback Foothills. Clearwater Hills currently has a nine bedroom, 14 bath on the market for $20 million. The breathtaking home is situated on a 16 acre mountain top estate lot. Security is top notch as this home is in a guard gated community and has its own private gate.
A Paradise Valley home with an estimated price of $9.1 million just sold for $11.3 million, an example of the high demand for homes in this area. A five bed, six bath that sold for $3.7 million in 2017, recently sold for $4.6 million.
NORTH SCOTTSDALE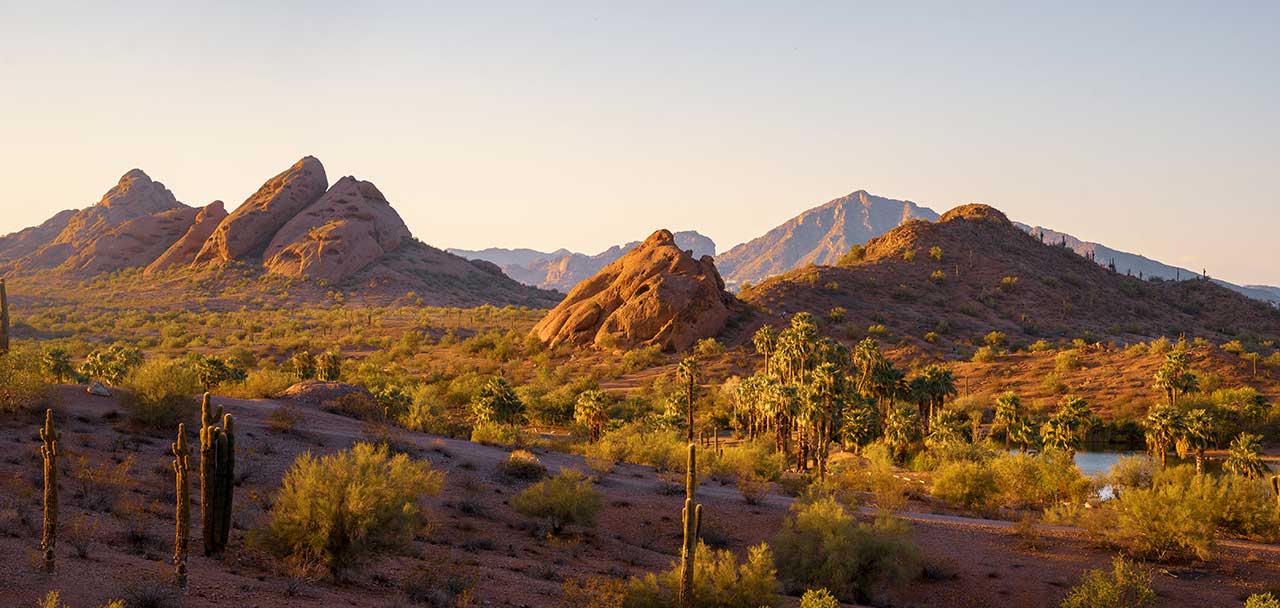 North Scottsdale is sure to be a crowd-pleaser. Located in the stunning Sonoran Desert, it offers captivating mountain views and sun-kissed sand. The area is known for luxury with spas, wine bars, fine dining and boutiques.
McDowell Mountain Ranch
McDowell Mountain Ranch offers the best of both worlds for those wanting to embrace the rugged terrain of the desert while taking pleasure in all Scottsdale has to offer. With some of the most unparalleled Scottsdale golf communities and top-ranked public schools, the neighborhood is a true delight.
The McDowell Mountains are northeast of McDowell Mountain Ranch. The mountain range has more than 50 miles of hiking trails for anyone wanting to embrace their adventurous side.
Recently sold properties include a five bedroom home with a six car garage and elevator. It sold for its asking price of $2,695,000. The lush backyard has a negative edge pool overlooking the city. Another recently sold home went for $2,400,000, a selling price just $25,000 less than its listed price. The elaborate property showcased European oak wood flooring, a home theater and outdoor ramada.
Gainey Ranch
This neighborhood surrounds the Gainey Ranch Golf Club and is just over a mile from The Shops Gainey Village. Golf, shop and enjoy fantastic local restaurants while still soaking in the beauty of desert living. The Shops Gainey Village offers clothing, interior decor and specialty boutiques.
Gainey Ranch restaurants are like no other. Many people boast about Alto Ristorante e Bar—an impressive Italian restaurant with imported cheeses. The restaurant located inside the Hyatt Regency Scottsdale Resort and Spa, one of the city's best resorts, has also been recognized by Wine Spectator for its impressive wine program.
A four bedroom home just sold in Gainey Ranch for $3 million. The same house sold for $2.2 million back in 2016—showing just how highly desired the homes in this area have become.
Troon North
Troon North is an exclusive neighborhood near the foothills of Pinnacle Peak in North Scottsdale. It is known as one of the best golf communities in Scottsdale, AZ. The neighborhood takes pride in its quality amenities for residents, gorgeous desert landscape and being a golfer's dream place to live.
Residents can enjoy the community park featuring tennis, pickleball courts and ramadas. Those seeking adventure can visit the Brown's Ranch Trailhead and access the McDowell Sonoran Preserve. The preserve has 120 miles of trails for hiking, biking or riding horses.
Troon North offers an upscale restaurant scene. Visit Ocean Prime in North Scottsdale and find an assortment of seafood, sushi, prime steaks, chicken and chops. The menu offers unique items such as black truffle mac and cheese and smoked gouda tater tots. Talavera is another remarkable restaurant and known as a contemporary Spanish steakhouse. Featured items include dry-aged steak, fresh seafood and a flavorful variety of tapas. It's a wine lover's heaven, with 500 new and old world wines and cocktails.
When it comes to home sales, Troon North has plenty to brag about. A breathtaking Southwest contemporary designed home just sold for $3.35 million. These Scottsdale houses are hot on the market as the exact home sold for $750,000 less a mere four years ago. Another home in the neighborhood on the 14th tee box of the Troon North Monument golf course with views of the lake and mountains sold for $1.8 million.
ARCADIA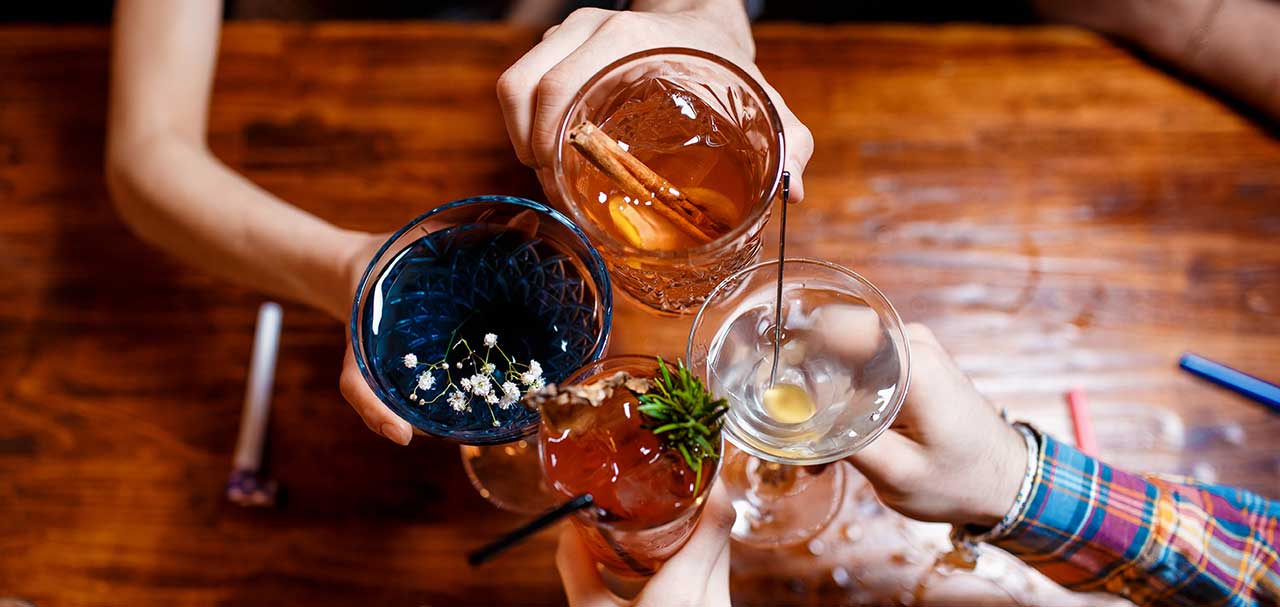 A true gem in the desert, the Arcadia neighborhood has been viewed as prime real estate in Phoenix for more than 100 years. The neighborhood was built on land that was formerly citrus tree groves. Arcadia is often thought of as a top place to live in the Phoenix Metro because of its entertainment, culture, walkability and gorgeous scenery. The area is huge for cyclers as Campbell and Lafayette is a top cycling corridor in Phoenix. The Camelback Echo Canyon Recreation Area is between the Arcadia neighborhood and town of Paradise Valley.
Arcadia has plenty of restaurants, cocktail bars, brunch and restaurant options. Chelsea's Kitchen features a wood-burning rotisserie, grill and smoke yard. This modern restaurant serves dinner, lunch and brunch with tons of unique options such as the Grilled Okra King Salmon, Smoked Turkey French Dip and Green Chili Omelette for a true taste of the west. Restaurant Progress serves up upscale New American fare. Guests can choose anything from soy-cured watermelon to short rib bourguignon.
Many homes in Arcadia are built on large properties and have views of Camelback Mountain. A custom-built six bed, seven bath with blue limestone floors, oak flooring, bocce ball court and outdoor bar sold for $4.1 million. Another estate built on one of the neighborhood's most prominent streets sold for $3.8 million, more than tripling its selling price from 2004. This home has six bedrooms, 7.5 bathrooms, a wine room and detached media room.
The mountain views of the Sonoran desert, golfing, shopping, spas and nightlife in these Phoenix neighborhoods are a true dream. Estates in Paradise Valley, the neighborhoods of North Scottsdale and Arcadia are living up to the hype and the hot-housing market is proof. If you're interested in buying or selling Arizona luxury real estate in any of these idyllic neighborhoods, reach out to our team today.