Robert Altshuler is the founder and lead agent of Valley Luxury Partners Real Estate, a real estate team exclusively representing high-net-worth property owners wanting to invest in select markets of Arizona luxury real estate. These areas include Paradise Valley, Arcadia, Biltmore and North Scottsdale which have become some of the hottest places for luxury home investments in the nation.
Beyond expertise in real estate law, finance and wealth management, Robert also has passion and extensive knowledge about luxury watches—and quite the collection to match. Robert received his degree in Economics and ran collegiate track at Bucknell University. He then attended Brooklyn Law School where he received his law degree. He started collecting watches during his college years and says his investment in luxury watches has only grown from that period of his life.
Ulysse Nardin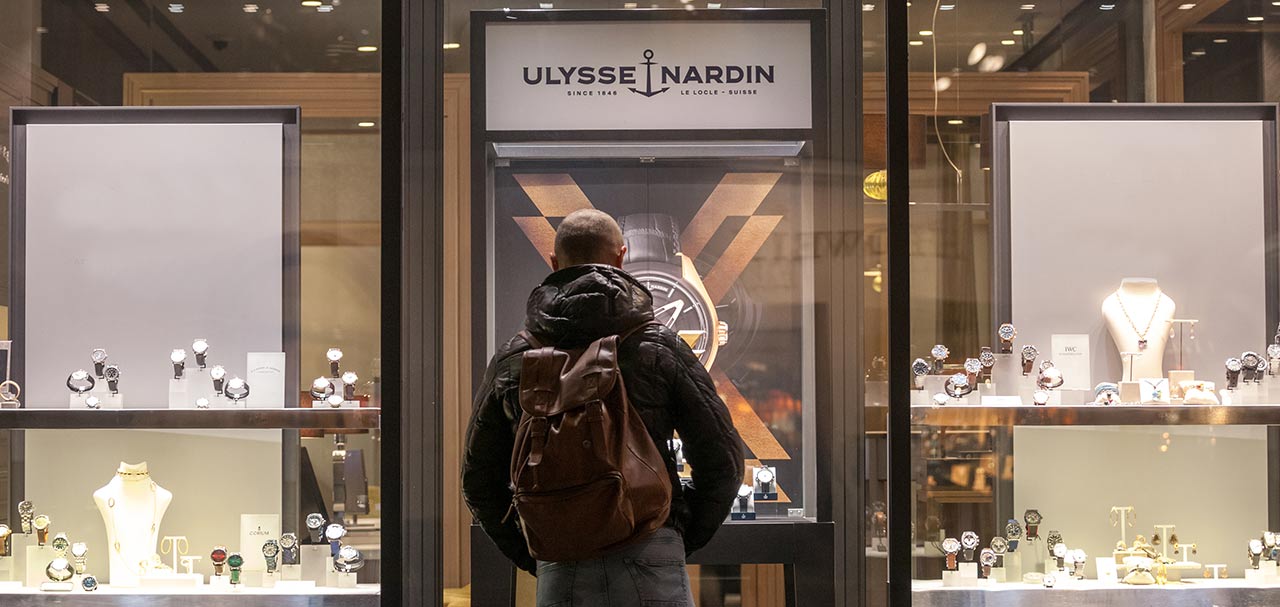 Robert's favorite watch in his collection is a Ulysse Nardin Maxi Marine Diver, which he says was also one of his first high-end watch purchases. Ulysse Nardin, founded in 1846, continues to stay cutting edge and with the times by taking an innovative approach to watch-making. It even uses a design concept to help limit the company's overall environmental impact. The Swiss company marked its first milestone in October 2020 with its launch of the new "r-strap." The strap is made of recycled fishing nets—one of the top sources of plastic pollution in our oceans. The strap is compatible with the Ulysse Nardin Diver, Marine and Freak X.
Breitling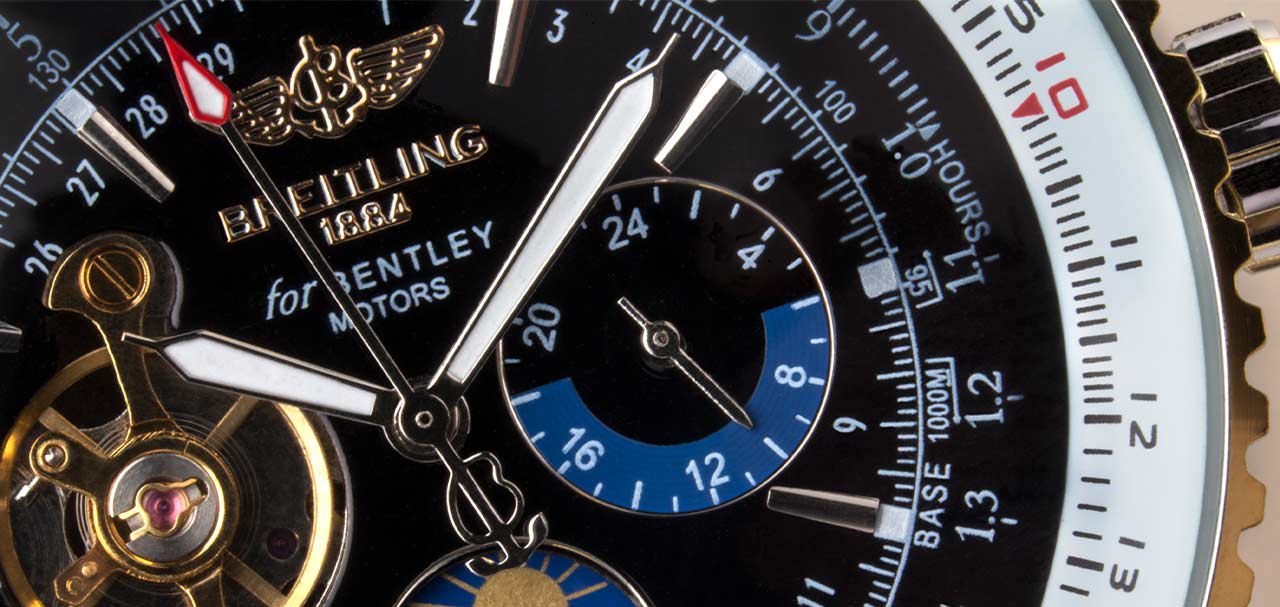 Another Swiss brand, Breitling, continues to be a top competitor in the luxury watch industry. Breitling reminds Robert of his father, who passed on a vintage stainless steel watch that holds special sentimental value to him. Founded in 1884, Breitling is best known for its chronograph watches. Breitling has made hundreds of watches over the years with different models and designs. Each watch has a unique value that can range from one-thousand dollars to hundreds of thousands. This company is beloved by several female celebrities that are referred to as Breitling's Spotlight Squad. This group includes actress Charlize Theron, prima ballerina Misty Copeland and actress Yao Chen. Each has used their fame to help make a difference in the world through different philanthropic endeavors.
Founded in Italy more than 140 years ago, Panerai is a powerhouse in the world of luxury watches. Robert rates it among his most-beloved watch brands, which developed the Luminor Marina watch that he has in his collection. Panerai watches have an Italian design with Swiss technology. The company announced last month that the Panerai Luminor, worn by Sylvester Stallone in 1996's Daylight, was estimated to sell for $40,000 to $80,000. In about four minutes and 18 bids later, the watch sold for $214,200; a prime example of just how highly desired some of these watches can be.
Graham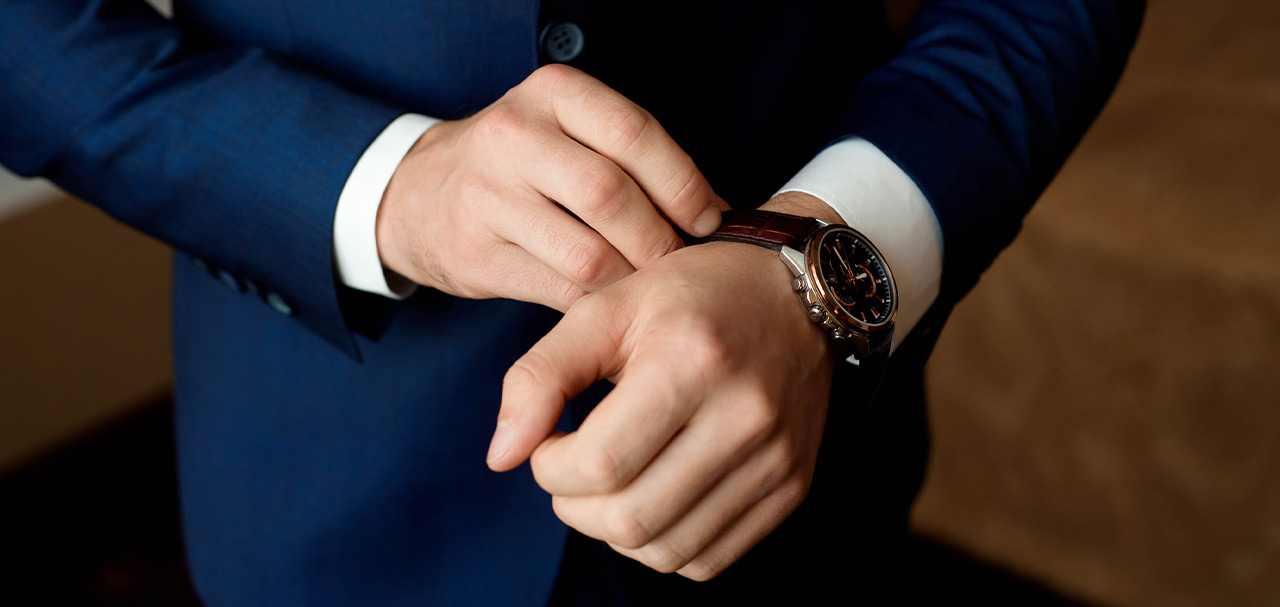 Graham is another standout high-end watch brand. Robert says his Graham Chronofighter Oversize watch is a notable watch in his collection. Graham watches are crafted in La Chaux-de-Fonds which is the watchmaking capital of Switzerland. These watches have a signature chronograph design, and they're made with a similar type of start and stop as early stopwatches used by flying officers in World War II.
Luxury Watch Collections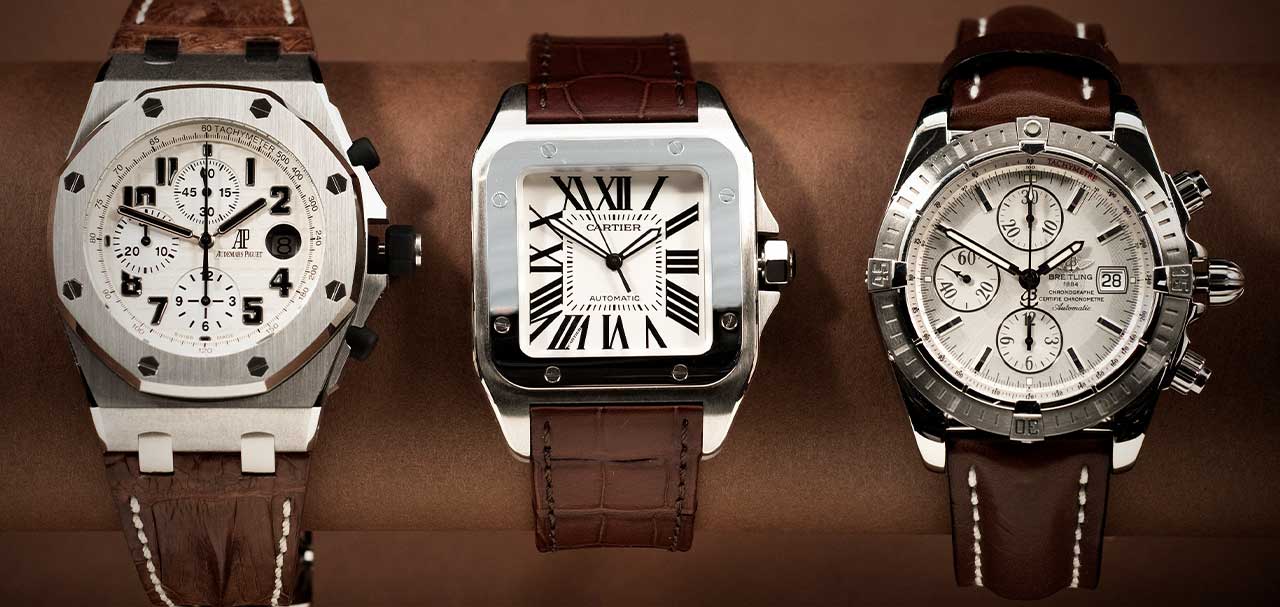 Many celebrities define themselves as high-end watch connoisseurs and have their own extensive collections. Beyond being a famed musician, John Mayer is known for his passion for luxury watches. He has been known to say his collection is worth "tens of millions" of dollars. The New York Times, GQ and Maxim have all reported about Mayer's elaborate and impressive watch collection. Several other celebrities including Brad Pitt and Orlando Bloom have also been known to have remarkable collections of their own.
Investing in Luxury Watches and Real Estate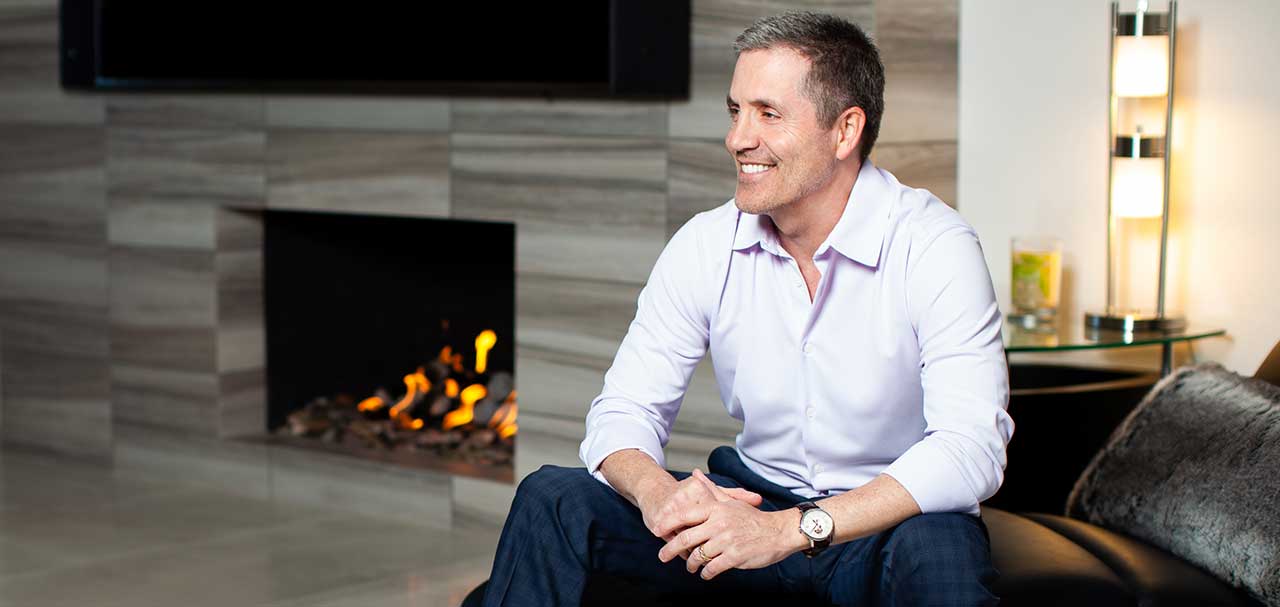 Robert and many high-end collectors view their watches as much more than a purchase, but an investment. Similar to the increased demand and value in luxury homes, the value of luxury watches is also increasing. The growing value of Rolex is a perfect example. The world's largest online consigner for authentic luxury items, The RealReal, is reporting that Rolex is selling 1.1 times quicker than it did just one year ago and some pieces are going for up to seven times their retail price.
Learning the ins and outs of investing in luxury properties also applies to luxury watches. Robert says it's important to learn what watches make for a good investment and what don't. Look at the market and find out what watch brands historically grow in value over time. This industry knowledge correlates with how Robert advises his real estate clients when finding properties that are smart to invest in. He has successfully closed over $100,000,000 in real estate transactions while guiding buyers and sellers through the entire real estate investment process.
Think of investing in a luxury home just as you would think of investing in a luxury watch. When you make the right choice, both can grow in value with time. In a sense, Robert applies his real estate law, finance and wealth management knowledge to the luxury watch and luxury home industries. Through this experience and education, he's able to help clients make the best decision when investing in their next luxury property.
Through Valley Luxury Partners Real Estate, Robert has helped buyers and sellers of Arizona luxury real estate purchase and sell properties. He works with clients in Paradise Valley, Arcadia, Biltmore and Scottsdale. He's found these areas have some of the most sought-after luxury homes in the nation. Some properties in these areas around metropolitan Phoenix are selling for millions and millions more than they did just a few years ago. These properties have been amazing investments as their value continues to grow.
©2020 Valley Luxury Partners Real Estate (VLP). All Rights Reserved. RMB Realty LLC dba RMB Luxury is the employing broker of record for VLP. Mission Realty LLC is a general contractor for RMB Luxury. VLP and RMB Realty LLC fully support the principles of the Fair Housing Act. Robert Altshuler is a licensed attorney in Arizona. Nothing in this blog should be construed as legal advice or creating an attorney client relationship. This blog is not intended to solicit properties already listed for sale or intended to cause a breach of an existing agency relationship.