All Eyes on Paradise Valley, Arizona
Situated between Camelback Mountain and Mummy Mountain and their stunning landscapes, the Town of Paradise Valley is nestled between Phoenix and Scottsdale in the heart of the Valley of the Sun. With luxury golf courses, highly esteemed resorts, shopping and an upscale dining scene, it comes as no surprise that Paradise Valley is making headlines around the world. It's known as the wealthiest town in Arizona and its highly desired real estate is only getting hotter.
The town encompasses 16.5 square miles.
As of the 2020 census, Paradise Valley was home to approximately 12,658 residents living in approximately 5,728 households.
The average residential list price was $6.5 million in the fourth quarter of 2021.
On average, there are 294 sunny days per year.
Renowned establishments dot the exclusive neighborhoods of Phoenix-Scottsdale. The Scottsdale Plaza Resort is a palm-lined retreat boasting 40 acres of flowering gardens. Guests can also immerse themselves in Spanish-inspired luxury while visiting the Omni Scottsdale Resort & Spa at Montelucia. In terms of golf, Paradise Valley is home to the immaculate Phoenician Golf Course managed by Troon Golf, the leader in luxury golf course management.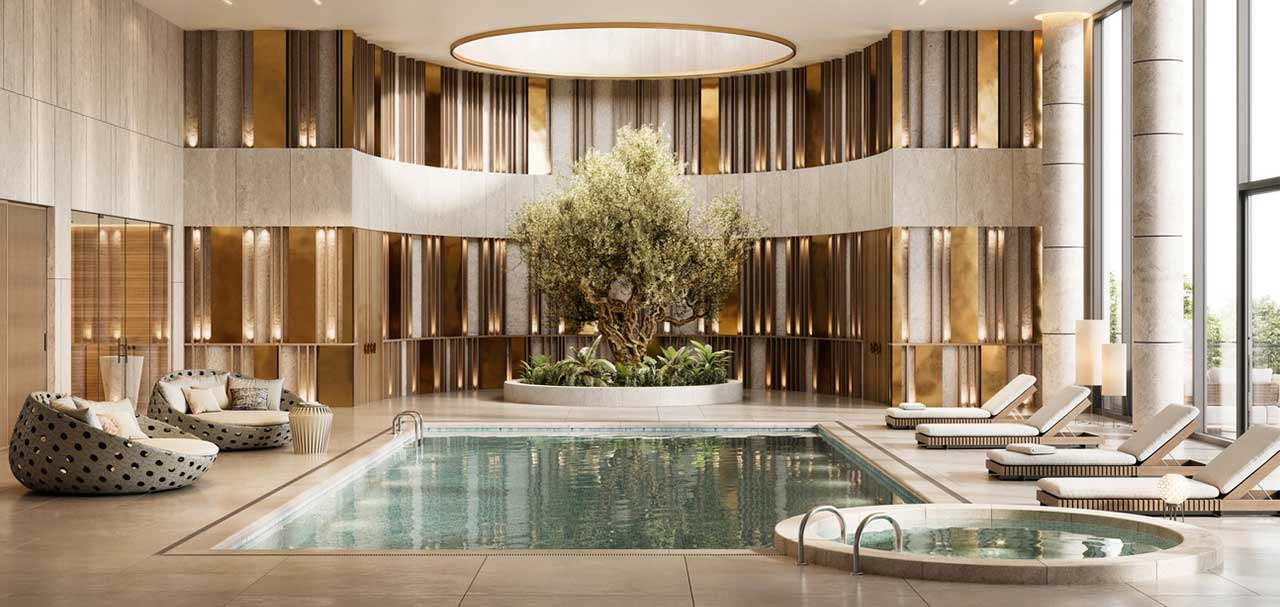 An Attractive Location for the Affluent
This February, The Independent, a British online newspaper, wrote about Paradise Valley's scorching housing market and the influx of wealthy buyers moving from coastal cities to this prosperous city. Many New Yorkers and Californians are leaving their busy cities to explore life in the expanses of the American West.
Paradise Valley has long been regarded as a town of high esteem, which has attracted a plethora of celebrities, business moguls and sports executives—and the magnetic-like pull is only becoming stronger. The Wall Street Journal recently published a story focused on the fact that millionaires from around the nation are making the move to this affluent city.
The Most Expensive Home in Arizona
The real estate world is flourishing as the wealth pours in. With an asking price of $30.6 million, the most expensive home to ever hit the market in Arizona is slated for construction in Paradise Valley. BedBrock Developers is promising a five bedroom, seven bath architectural masterpiece built upon a mountain hillside. This extravagant home will have views of the valley, Camelback Mountain and Piestewa Peak. The 5-acre estate includes multiple pools and a 10 car garage. The award-winning developer is known for its design of luxury custom homes and communities.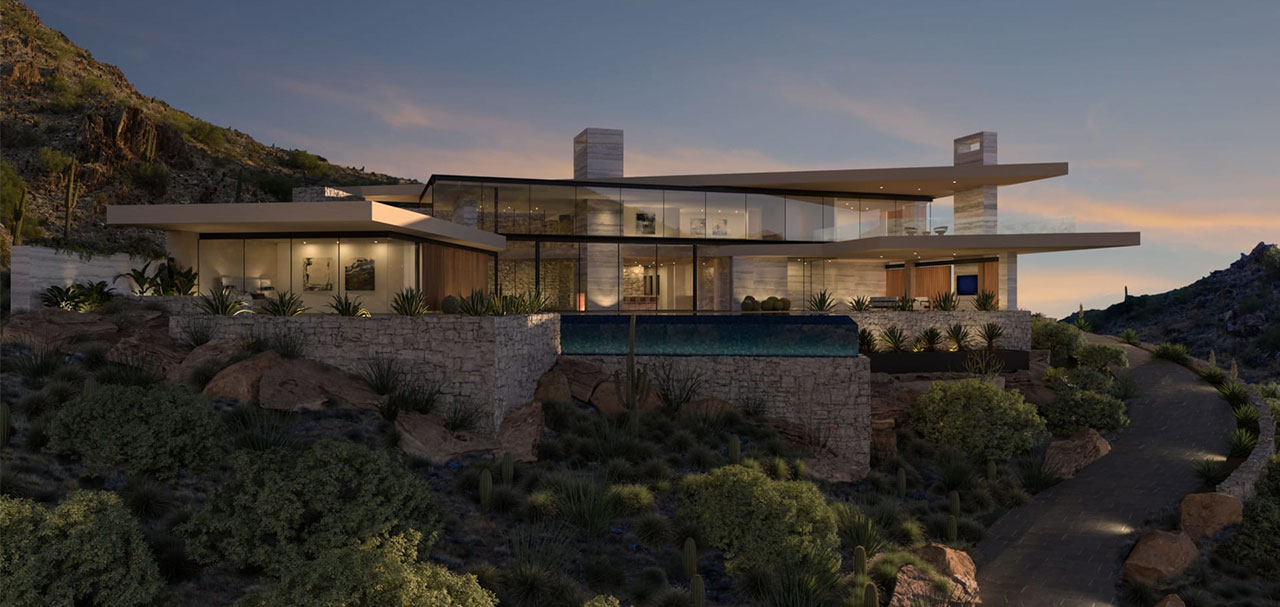 Famous Arizona Homeowners
This won't be the first famed home in the area. Grammy Award-winning singer Alicia Keys owned real estate near Camelback Mountain that was deemed as one of the world's best homes, according to Homes and Gardens. The magazine says that she sold the chic desert haven with colorful interior details, panoramic desert views and a negative-edge swimming pool, last year for $3.1 million.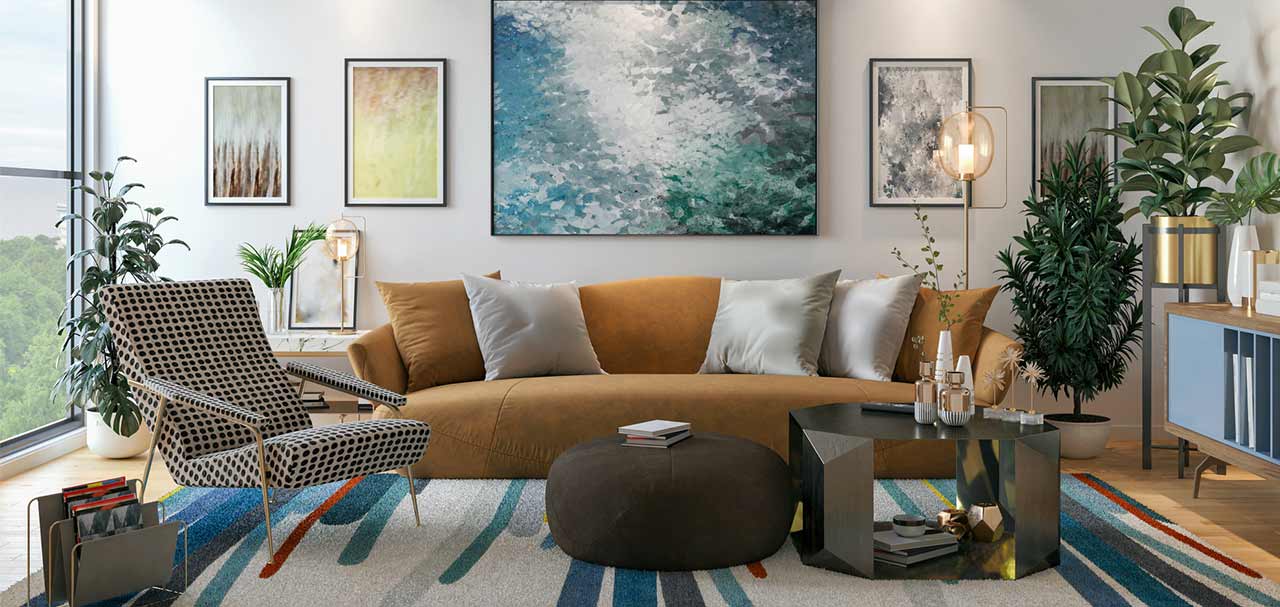 Rock and Roll legend Alice Cooper also calls Paradise Valley home. He and his wife have owned their home in the Goldwater Estates neighborhood for decades and even raised their children there, according to Phoenix Home and Garden. The couple recently gave their treasured home a southwestern makeover but made sure to add spice by incorporating their family's personality.
From symbols in the music industry to those famed in the sports world, Paradise Valley has it all. Cardinals Head Coach, Cliff Kingsbury, and the team's president, Michael Bidwell both own properties in this affluent Phoenix suburb. Former competitive swimmer and world-renowned decorated Olympian, Michael Phelps, is yet another extremely famed individual with a property in Paradise Valley.
Picture Yourself in Paradise Valley
It is evident that Paradise Valley is a highly desired destination in Arizona and its popularity is only growing with many out-of-state buyers on the market for new modern builds and spacious lots. Once a hidden gem, the town's growth, beauty and prestige are putting it on the map as the place to be. If you're looking to relocate to Arizona or purchase real estate in Paradise Valley, our team of experts at Valley Luxury Partners specialize in luxury home searches and can help ease the home buying process in this highly competitive market.

©2022 Valley Luxury Partners (VLP). All Rights Reserved. VLP fully supports the principles of the Fair Housing Act. Robert Altshuler is the Designated Broker of VLP and a licensed attorney in Arizona. Nothing in this blog should be construed as legal advice or creating an attorney client relationship. This blog is not intended to solicit properties already listed for sale or intended to cause a breach of an existing agency relationship.