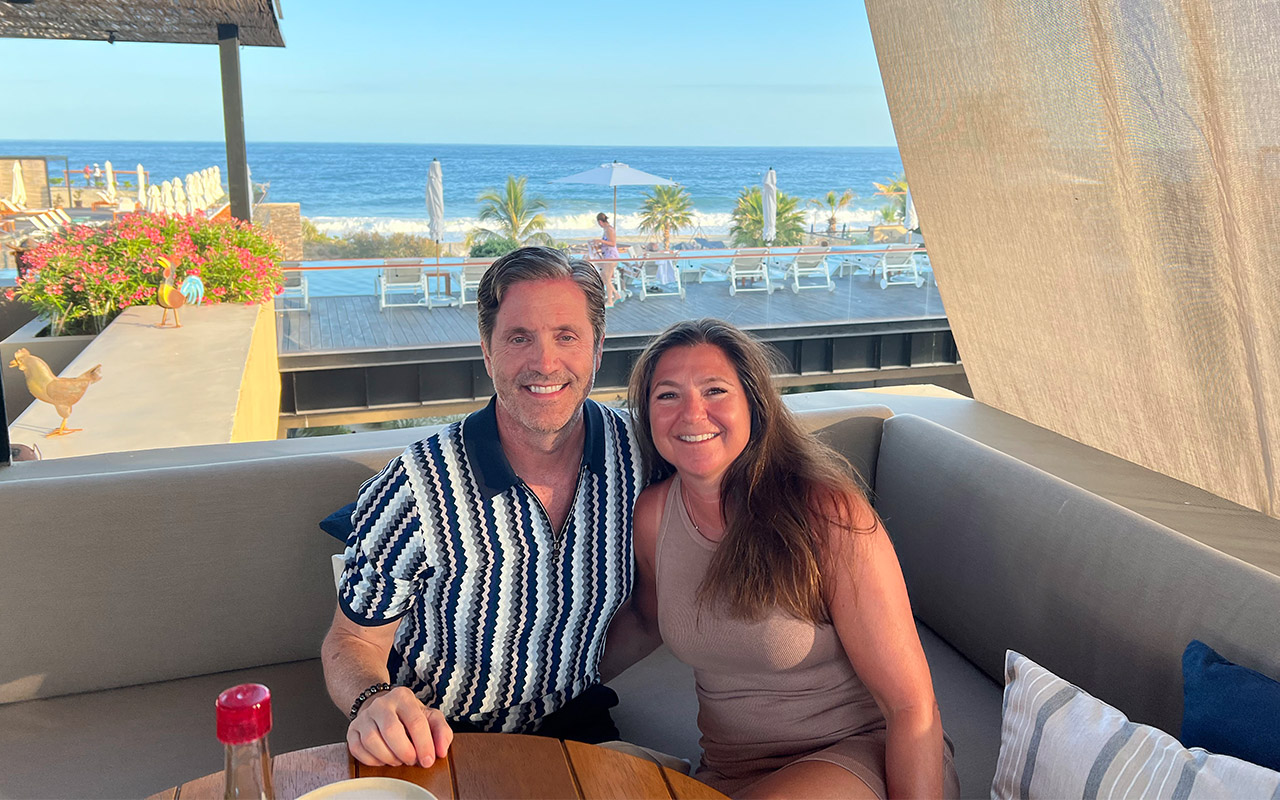 It's summer vacation time! In Arizona, almost everyone escapes to cooler climates and the beach to get a break from the heat. This year, my wife and I decided to try Cabo San Lucas—specifically San Jose Del Cabo—a popular locale for Arizonians due to the easy 1 ½ hour flight from Phoenix.
This was the first time we ventured out of the country since the start of the pandemic and it was our first vacation in Mexico. For years, I have heard from friends and family what a great place Cabo is to visit. Though, we were apprehensive about traveling to a foreign country with uncertain health restrictions still in place.
Luckily for us, the COVID testing requirement to reenter the United States was lifted a few days before our flight was scheduled. So, the stress of having to test in a hotel room before leaving Mexico was ultimately relieved, which was a welcome surprise.
¡Hola Cabo San Lucas!
After the uneventful flight, we were in the Cabo airport, which was more modern than I expected but still somewhat chaotic. There were additional forms we didn't realize we needed in addition to the ones received from the airline—your standard travel day stressors. Thankfully, everyone was friendly and the hotel advised us ahead of time about what to expect when locating their staff.
We arranged transportation from the airport to Zadun, one of the five Ritz-Carlton Reserve properties worldwide. Our exceptional experience began there as the hotel's airport concierge located our driver quickly and we were effortlessly on our way! Like many trips to new resorts, it's always difficult to get a sense of where you're headed and what the destination will truly be like while en route. This is because most airports are located in industrial areas, and in the case of Mexico, there is an unfortunate amount of poverty that is visible along the way.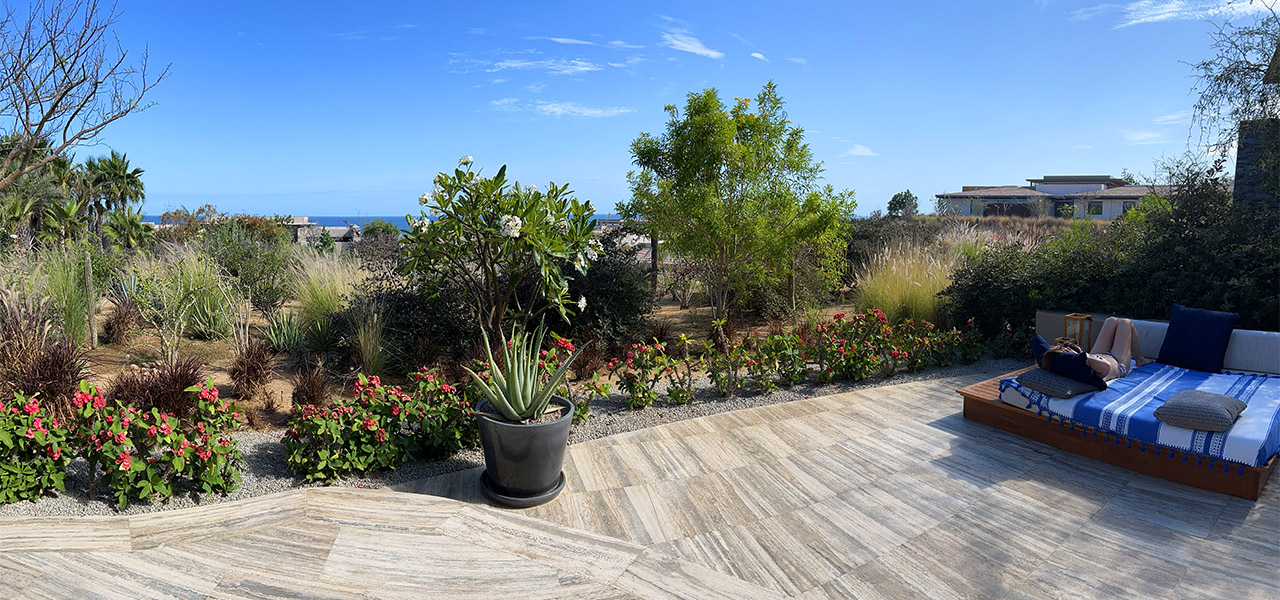 A celebration of desert and sea…
Zadun is located in a master-planned community. After passing through multiple gates and security check-points, we started the drive into the property. As a prelude to the incredible modern architecture of the hotel, the entrance blends into the land and you are teased with what is about to come. We stopped on a circular drive with hotel staff standing to greet us. As we exited the town car, one of the staff (who would be our dedicated Tosoani or butler for the trip) welcomed us home. This particular choice of greeting would become more meaningful to us later in the trip.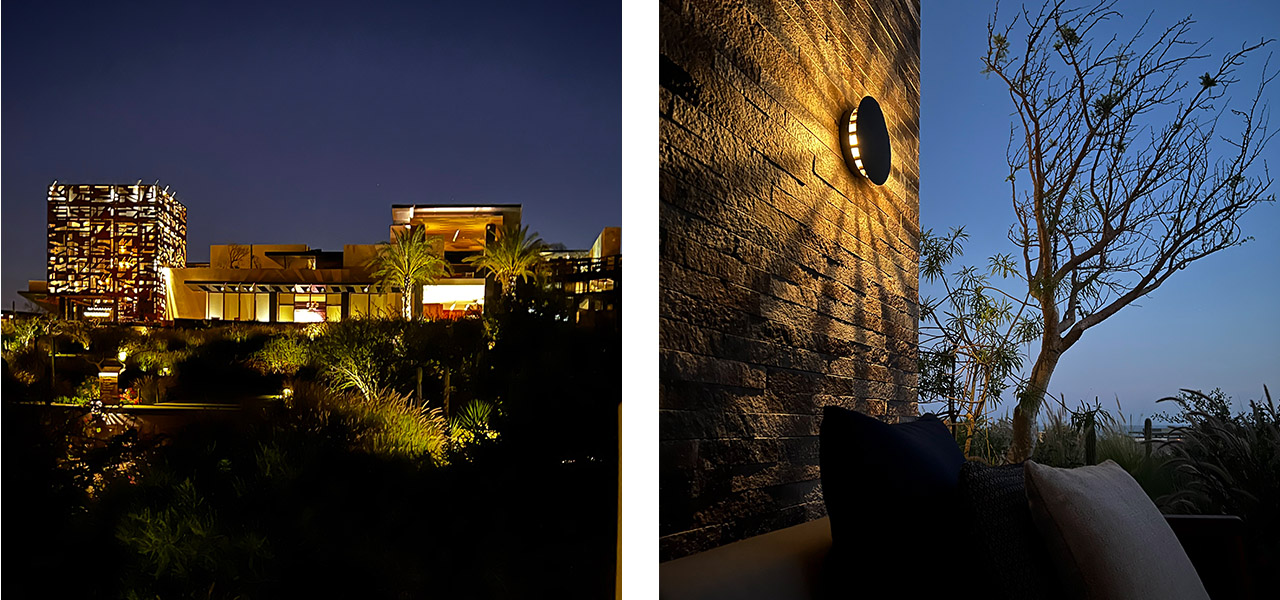 A welcome experience unlike any other.
Elizabeth, our Tosoani, informed us that our room was ready and we should follow her for a welcome experience. This is not unusual as many luxury properties, especially the islands, have a welcome drink or experience to kick-off your vacation. What seemed different this time was how genuinely happy everyone seemed for us to be there and the lack of any formal check-in process. In what seemed like an instant, we were in our amazing room learning about the features of the hotel while seamlessly "checking in" and having the staff set up wifi on our devices and confirming reservations with us for the evening.
Looking back, it's obvious that the management of the hotel had trained its staff on this process repeatedly so that it became second nature. They took the time to figure out the little things that can be stressful after a day of travel and set the tone for a welcoming guest experience from the first impression. The entire customer experience seemed like a well-choreographed play where each of the actors understood their role and how to complement each other. They were always in the background waiting to serve without becoming intrusive. It's a delicate balance to get this right.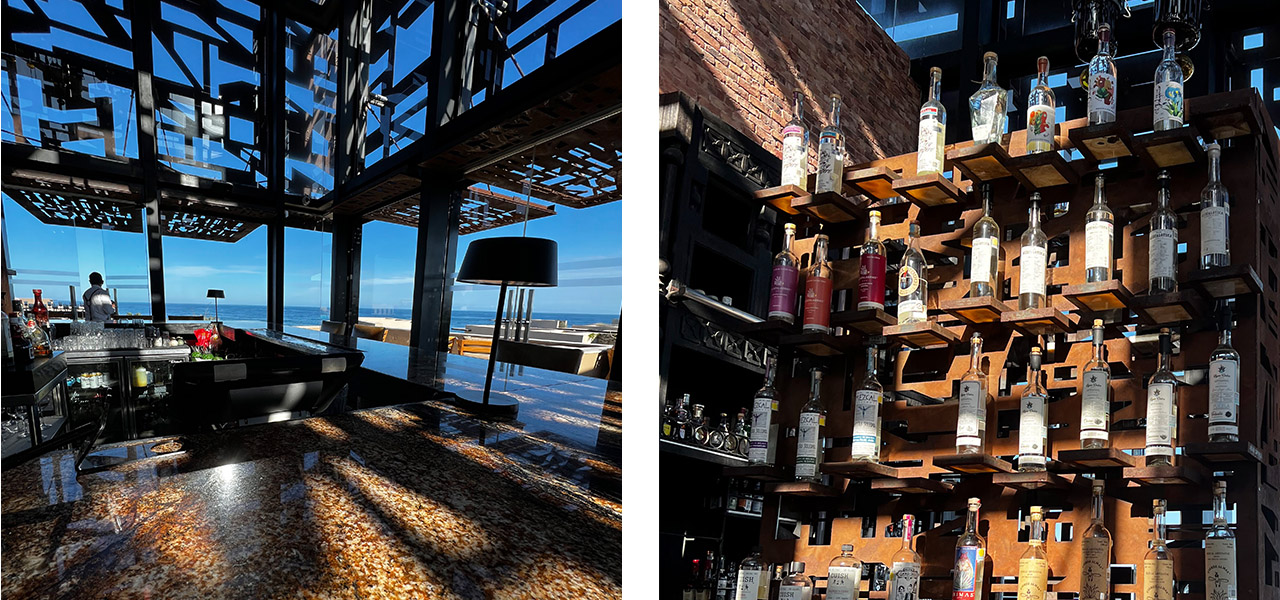 The premise of the guest experience relies on the Tosoani.
As your central contact for the trip, the Tosoani has your complete itinerary and is always aware of where you are in the resort so they can advise other staff on what your needs may be. You communicate with them primarily by text and daily visits where they check in on you to see if plans have changed or if you need other assistance. In a sports analogy, they're the quarterback of the visit and rely on the rest of the team to support them.
Elements of Zadun exist at the intersection of intentionality and customer experience.
Outside of the Tosoani, each member of the staff makes you feel like you are the only guest in the resort and will accommodate almost any reasonable request. Breakfast on the beach? Of course! Need your sunglasses cleaned by the pool? They're happy to help. All the amenities are well thought out at each location to make the stay more enjoyable. The physical attributes of the hotel are incredible and, as mentioned previously, the architecture is designed to enhance the entire experience; the buildings are stately but subdued at the same time. It would take an entire blog to adequately describe the architecture for those that are interested.
There are many examples of customer experience surprises that occurred during our visit that enhanced our trip overall and gave us that "white-glove" treatment. Such surprises included leaving complimentary beverages and food in the room for us to enjoy amongst many others. One event that stood out to us was the evening we ventured off-property to eat dinner and upon returning to our room, there was a path of rose petals and a heart leading up to the soaking tub filled perfectly with warm water and rose petals along with a bottle of champagne and glasses. This is another example of the well-choreographed customer experience that relied on multiple staff to execute perfectly.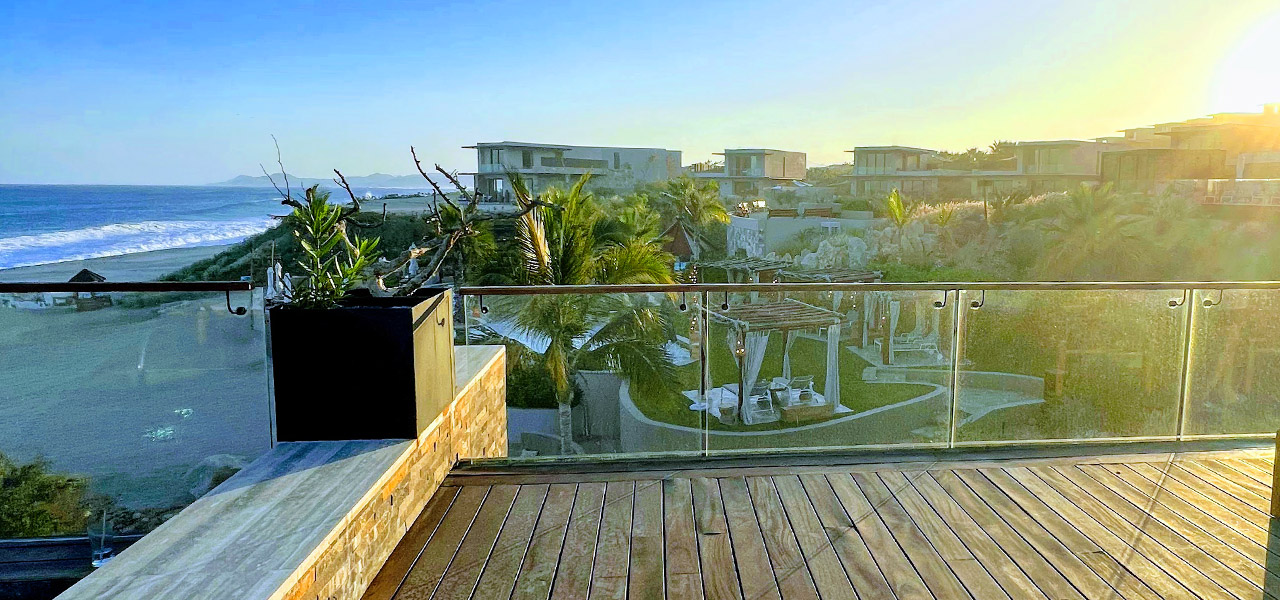 Lessons I learned from this experience are transferable to luxury real estate.
The luxury home buying and selling process can be extremely stressful and finding ways to alleviate that stress for clients is paramount. Utilizing a team approach is extremely beneficial and having the confidence in the team to execute is crucial. Although we met Edgar Niebla, the general manager of Zadun several times, he didn't rely solely on his gregarious personality or position to make the experience memorable, but instead let the staff shine on their own with him keeping track of everything in the background.
I look forward to many more trips back to Zadun to see if this level of customer service stands the test of time. It's a reminder of Valley Luxury Partners' implementation of the best customer service practices to serve our clients efficiently and make the process of buying and selling luxury real estate ultimately enjoyable.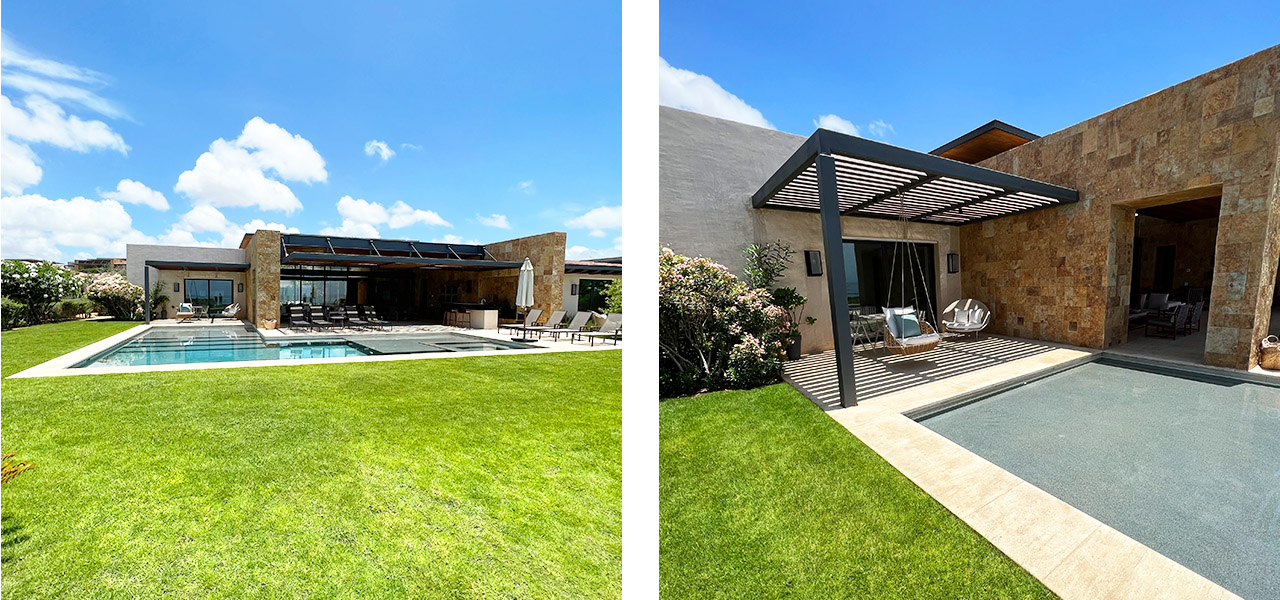 ©2022 Valley Luxury Partners (VLP). All Rights Reserved. VLP fully supports the principles of the Fair Housing Act. Robert Altshuler is the Designated Broker of VLP and a licensed attorney in Arizona. Nothing in this blog should be construed as legal advice or creating an attorney client relationship. This blog is not intended to solicit properties already listed for sale or intended to cause a breach of an existing agency relationship.