Living a healthy lifestyle has become a part of luxury living. A home that resonates with this notion is fundamental; you'll look and feel your best with these essential home amenities. Each feature is tailored to accompany your fitness personality whether you consider yourself a yogi, triathlete, weightlifter or something in between. In case you need a change of scenery for some added motivation, we've included some popular studios, gyms and fitness centers in the Phoenix-area to help supplement your at-home routine.
THE YOGI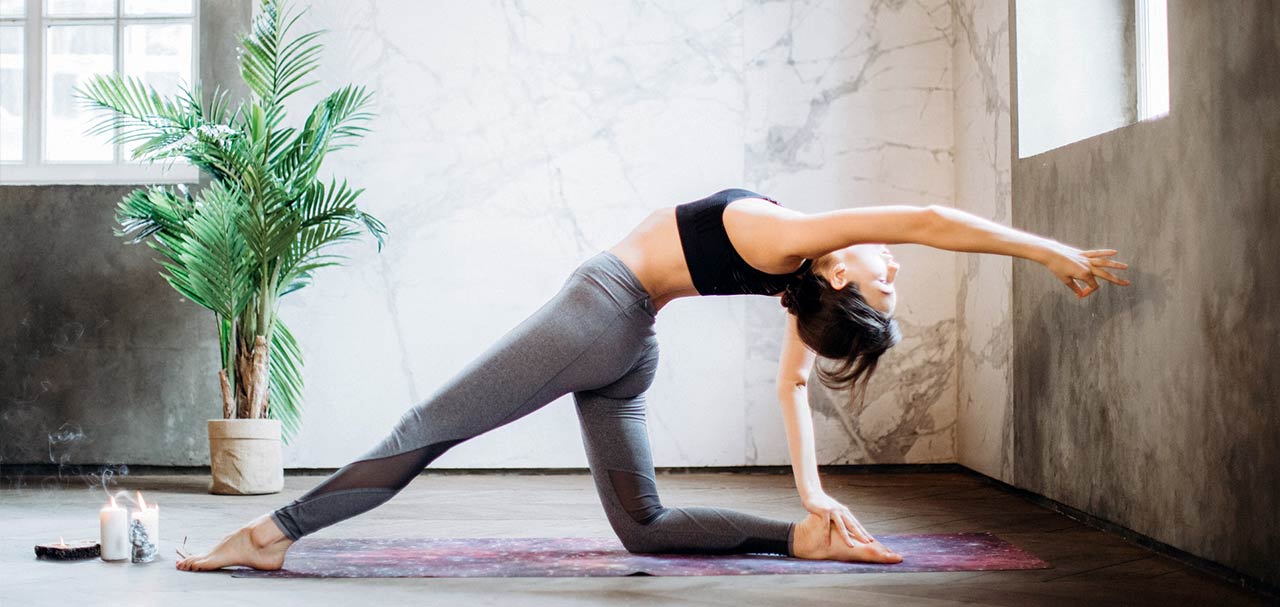 Imagine visiting your favorite yoga studio with a calm atmosphere, soft lighting and a peaceful ambiance. You can create this same relaxing space in your own home.
Meditation Rooms
As a growing trend in the luxury home industry, meditation rooms can allow homeowners to quickly escape the stress of work and everyday life at any moment. A simple 15-minute meditation to relax or quick vinyasa flow can lift your mood and lower your anxieties. Adding virtual reality technology in your space can heighten your meditation practice, which can help you to become more mindful and also enhance your space.
Pilates Studio
Many yogis can also appreciate a great pilates session to help build additional strength. Skip the commute to a busy pilates center. Insead, design an at-home studio fit to your liking. Having your own personalized space easily allows you to squeeze in a solo practice or to invite a trainer over for a one-on-one or small group class with some friends—all from the comfort of your own home.
Sauna
With all the health benefits and opportunity for relaxation, a sauna is almost a necessity. Yogis will love the opportunity to use the space as their own personal hot yoga studio. Push your session to the next level with the added heat or simply or simply sit back and sweat out toxins while leaving your skin glowing—the choices are endless. Saunas can help increase circulation, reduce the risk of cardiovascular disease and increase weight loss. This amenity is a win-win in working towards the best version of you.
Along with utilizing your luxury home amenities, yogi fitness types can find amazing classes in the area too. Remedy Pilates & Barre is a great option with locations in Scottsdale and Arcadia. The pilates classes combine both contemporary and traditional styles and can be personalized for each client. The studio also offers TRX, core and injury recovery to rebuild strength with the benefits of a full-body workout.
THE TRIATHLETE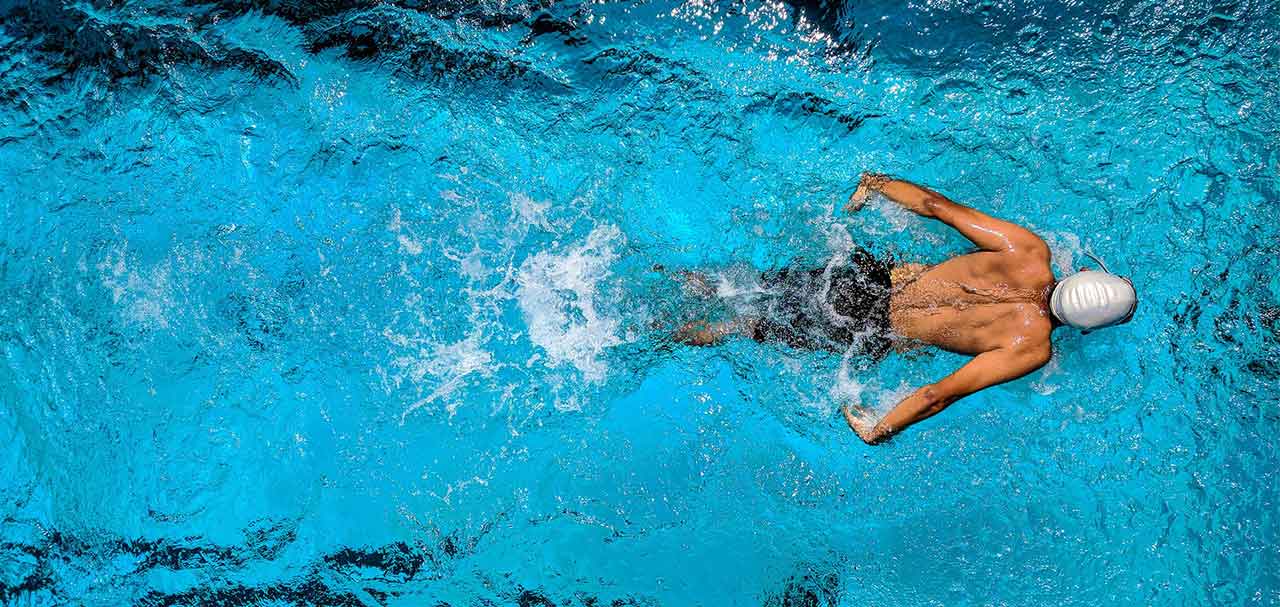 Do you compete in triathlons or just really enjoy swimming, biking and running? No matter your answer, these luxury amenities will surely step up your at-home fitness.
Indoor Cycling Studio
Create your own indoor cycling studio. Arizona is a cyclist's paradise with plenty of trails and areas for riding, however the desert's summer heat can make for very uncomfortable conditions during the peak time of day. An indoor cycling studio allows you to safely ride whenever you want and at any time of the year. This room is the perfect place to hop on your Peloton or stationary bike and get some cardio in. It's great to have a specific space dedicated to spinning with no other distractions.
Indoor Lap Pool
Many luxury home owners and triathlon sports lovers may consider an indoor lap pool. Summer, spring and even fall months are fabulous for swimming in Arizona. The mild winters also offer prime opportunities for a plunge but early winter mornings and evenings bring cooler temperatures, which makes an indoor space a great option for swimming. An indoor lap pool is a sought-after feature that can even have a spa-like appeal depending on your design goals.
Are you looking to step-up your race performance? Exos is considered the world's most elite training center and is located right outside of Phoenix. Their highly-tailored services range from consultations to physical therapy, performance training and nutrition planning. Surprisingly enough, their 31,000 square foot facility and state-of-the-art equipment aren't the main draws for its members. It's Exo's emphasis on the intersectionality between technology, data analytics, and human performance that makes this facility (and its results) unparalleled.
THE WEIGHTLIFTER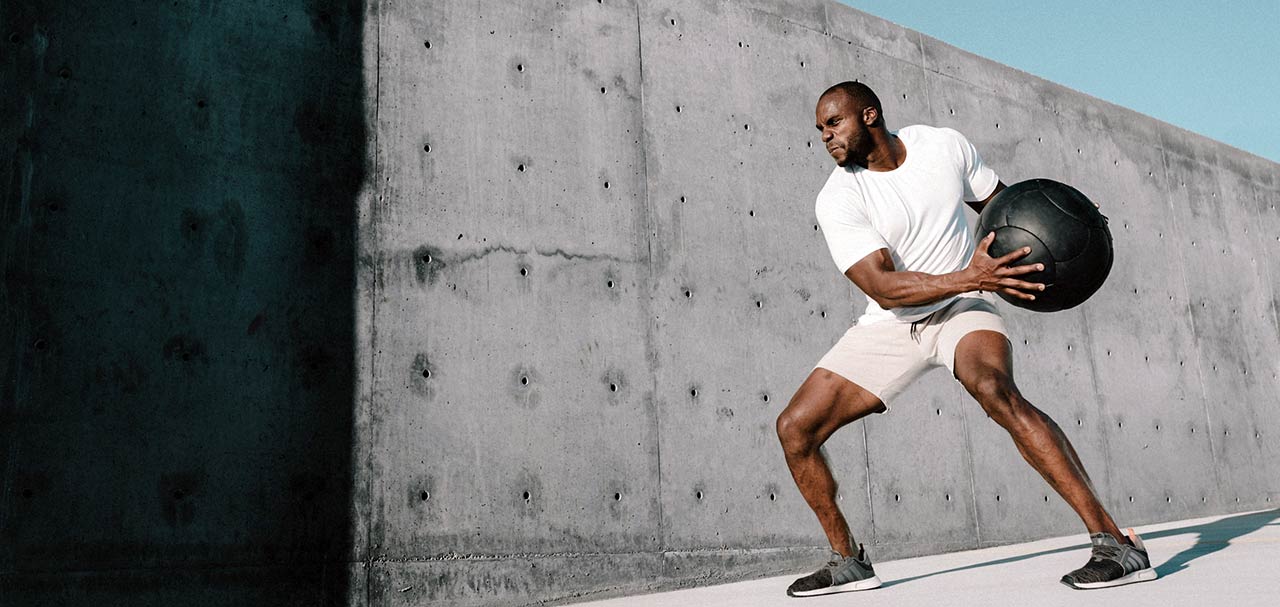 If your focus is on strength training, powerlifting, body circuits or high-intensity interval training (HIIT), adding an area for an array of fitness and weightlifting activities may be a necessity for your luxury home.
Outdoor Fitness Space
Consider a workout space with a warm breeze. Enjoy fresh air with an outdoor fitness area. This premium amenity comes alive when you add desert plants, succulents and cacti with gorgeous blooms. This area provides opportunity for all types of weight training and plenty of room for equipment and dynamic movements.
The Phoenix-area has several popular luxury gyms to supplement your at-home workouts. F45 in Scottsdale Old Town provides a functional full-body workout to improve your strength, endurance and metabolic rate. The best part? The workout sessions are 45 minutes and blast up to 750 calories. Village Health Club and Spa is another top gym with locations in Phoenix and two in Scottsdale. This fitness club is a state-of-the-art facility with top-notch equipment. The club's spa and salon offer acupuncture, massages, facials, nail and hairstyling services.
AMENITIES FOR ALL FITNESS PERSONALITIES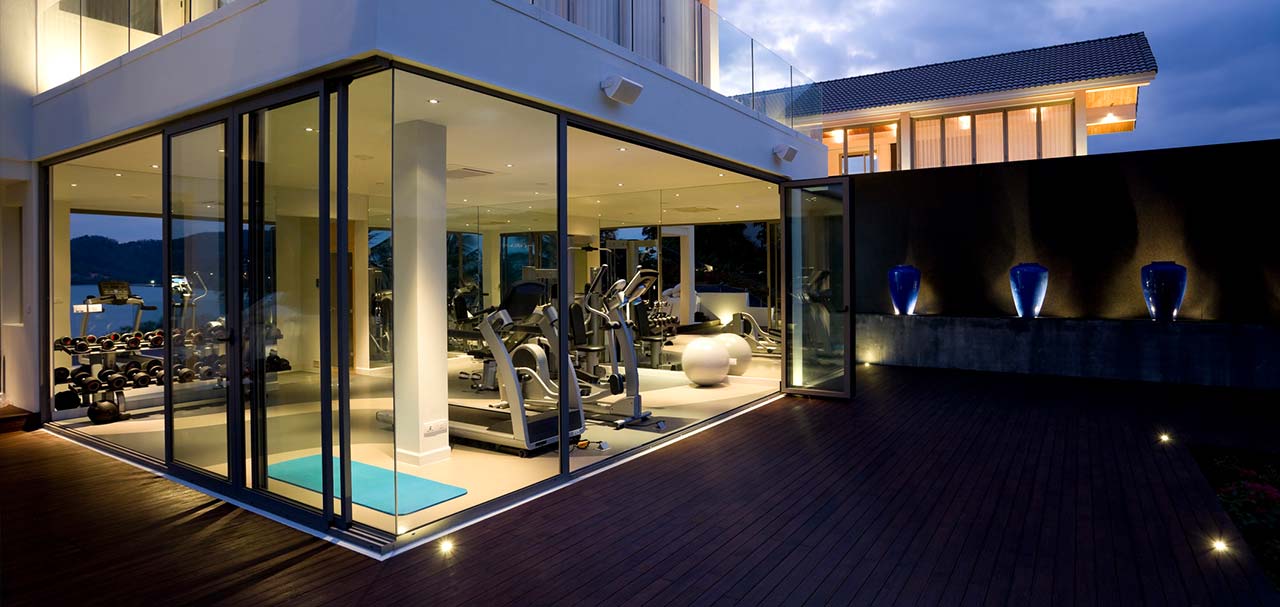 The following luxury home features are perfect for all types of fitness personalities. Improve your wellness with a kitchen designed with health in mind, top-of-the-line mattresses to get the rest you need for your busy lifestyle and exclusive at-home gyms crafted around your specific interests.
Wellness Kitchen
You can workout all you want but healthy, nutritious eating is a wellness must-have. A wellness kitchen is the missing piece to your healthy lifestyle. Many luxury home designers are creating kitchen spaces that specifically emphasize fresh, organic and sustainably sourced food. They're creating storage and prepping areas made specifically for this need. Add tech to the space with touchless faucets and smart refrigerators. High-end appliances, marble countertops and luxe wooden flooring bring the luxury kitchen alive.
Quality Mattresses
We're moving from the kitchen to the bedroom when it comes to luxury lifestyle amenities. With your busy schedule, quality sleep is non-negotiable. A high-end mattress can help you get the valuable rest you need. Our mornings and the way we wake up can set the entire tone for the day—making quality sleep and rest that much more important. Top-of-the-line mattresses have sleep-improving technology, temperature regulation and antimicrobial properties.
Exclusive At-Home Gym
At-home gyms are a must for all types of fitness personalities. Install a gym with cutting-edge equipment to complement your property. Cater to your likes and dislikes by only including the facilities that suit your fitness regime. Invest in a Mirror by Lululemon if you need some guidance during your workouts. Place your Woodway or NordicTrack treadmill by a wall of windows to make the most of your mountain views with a sunset run (without having to venture outside). Set-up an elaborate TRX suspension system or indoor climbing wall. The opportunities are truly endless when it comes to your at-home gym, and you can make it as unique as you and your goals.
At the end of the day, your home can reflect and encourage your health and fitness goals. Yogis, triathletes, weightlifters and fitness enthusiasts can appreciate having premium amenities in the comfort of their own home. Meditation rooms, indoor cycling studios and wellness kitchens are some of the most sought-after home features in the world of luxury living. View high-demand properties with the amenities you're looking for around Scottsdale, Arcadia and Paradise Valley to take your at-home wellness routine to the next level. After all, living a healthy lifestyle falls hand-in-hand with luxury living.