The Palmeraie is a master-planned community featuring the Ritz-Carlton Resort as well as FENDI and Ritz Carlton Residences.
Scottsdale and Paradise Valley continue to be one of the most sought-after areas in the booming state of Arizona. Both cities are now welcoming one of their hottest developments to-date. Valley Luxury Partners is excited to cover the development of The Palmeraie, a world-class and master-planned community with boutiques, dining, entertainment and luxury housing.
Rated by Forbes Travel Guide and Harper's BAZAAR as one of the most anticipated hotel openings of 2021, The Palmeraie is home to The Ritz-Carlton, Paradise Valley. This is the first, new resort The Ritz-Carlton has built in North America in more than a decade. It promises to be one of the finest resorts ever built in the state of Arizona.
Valley Luxury Partners was able to get a private, behind-the-scenes "hard hat tour." We gained an insider's perspective on the current status of this unique development which has been years in the making. During our visit with Suzanne Black from the Ritz Carlton Residences, we focused on the unique aspects of the development and drilled down into why this project has garnered so much attention.
Guests will find luxurious architecture and a grand lobby, built above the rest of The Ritz-Carlton, with gorgeous views overlooking Camelback Mountain.
The resort offers large suites, detached casitas, bungalows, lush courtyard gardens and shaded walkways that are all in the midst of the iconic Sonoran Desert.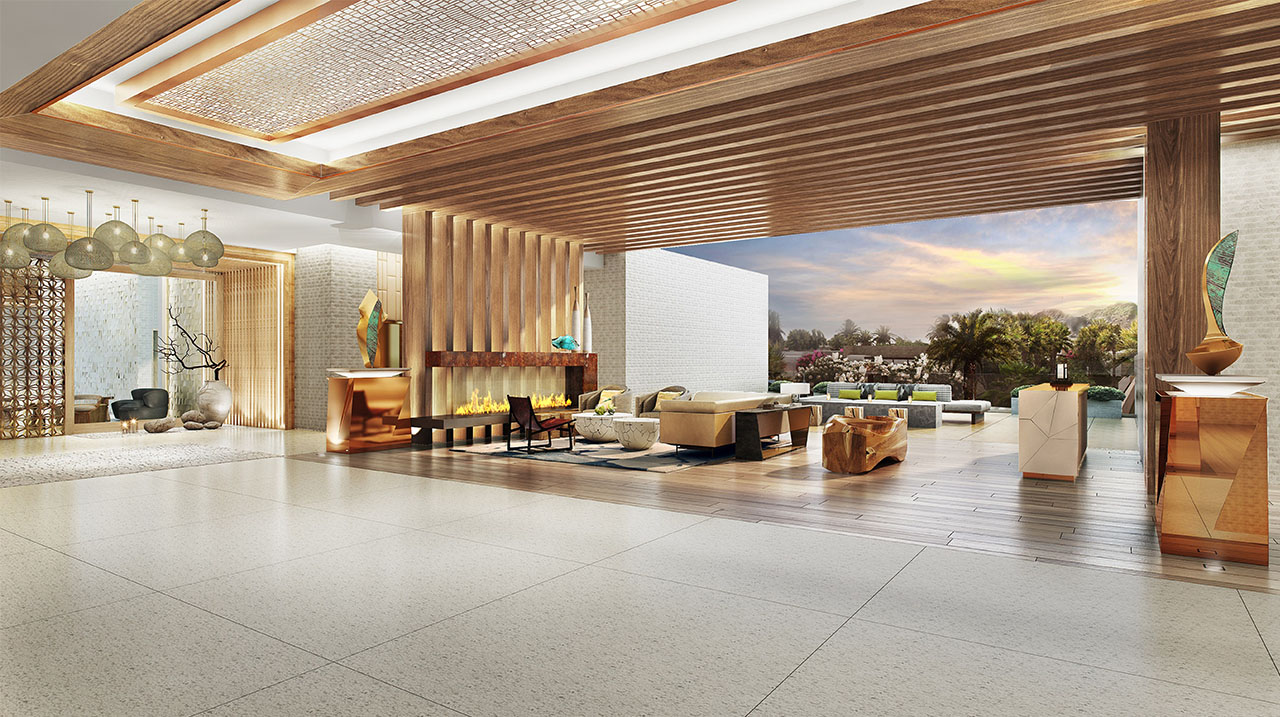 Beyond the Ritz-Carlton resort, The Palmeraie community spans a total of 122 acres that includes luxurious multi-million dollar, single-level villas and single-family homes. The Ritz-Carlton Villas range from 1,700 to over 4,800 square feet, while the Estate Homes are 5,500 to 12,000 square feet. Both property types will be branded, serviced and managed by the Ritz-Carlton. Residents will have an array of amenities to accompany their resort-style of living. Their clubhouse includes a lounge area, junior Olympic-sized pool, fitness center, concierge, engineering and housekeeping services.
The Palmeraie will also feature a shopping, dining and office district.
Modernterranean™ architecture combines the beauty of the surrounding desert landscape with 21st century living, creating a distinctive atmosphere that guests can soak in during their open-air shopping experience. With more than 60 luxury shops and specialty boutiques to be found at The Palmeraie Shops, it will be an attraction for residents and guests alike. Visitors can also explore an array of farm-to-table dining options at The Palmeraie Shops. These include cafes, cocktails on outdoor terraces and pop-up culinary dining experiences. In its first phase, up to 12 distinctive restaurants will be sprinkled throughout the shopping district.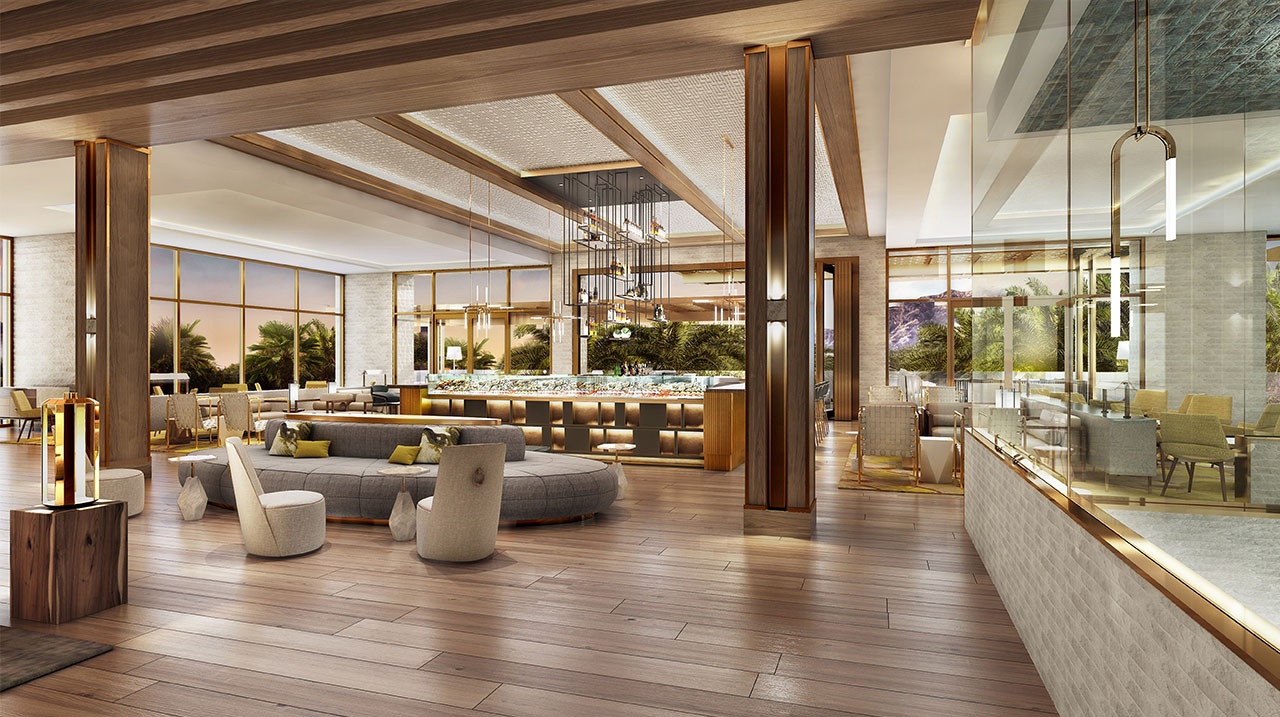 This exciting development is sure to attract affluent international buyers.
The attraction comes as FENDI expands its brand further into the lifestyle category. In addition to the Ritz-Carlton Residences, FENDI will be building a boutique collection of homes at The Palmeraie. These will become FENDI Private Residences and the first ground-up residential project of its kind in North America. The buildings will be designed and branded by FENDI, with architecture by Marco Costanzi, the same designer behind FENDI Private Suites and FENDI's headquarters in Rome. Each home will average about 3,500 square feet and have access to an array of private amenities.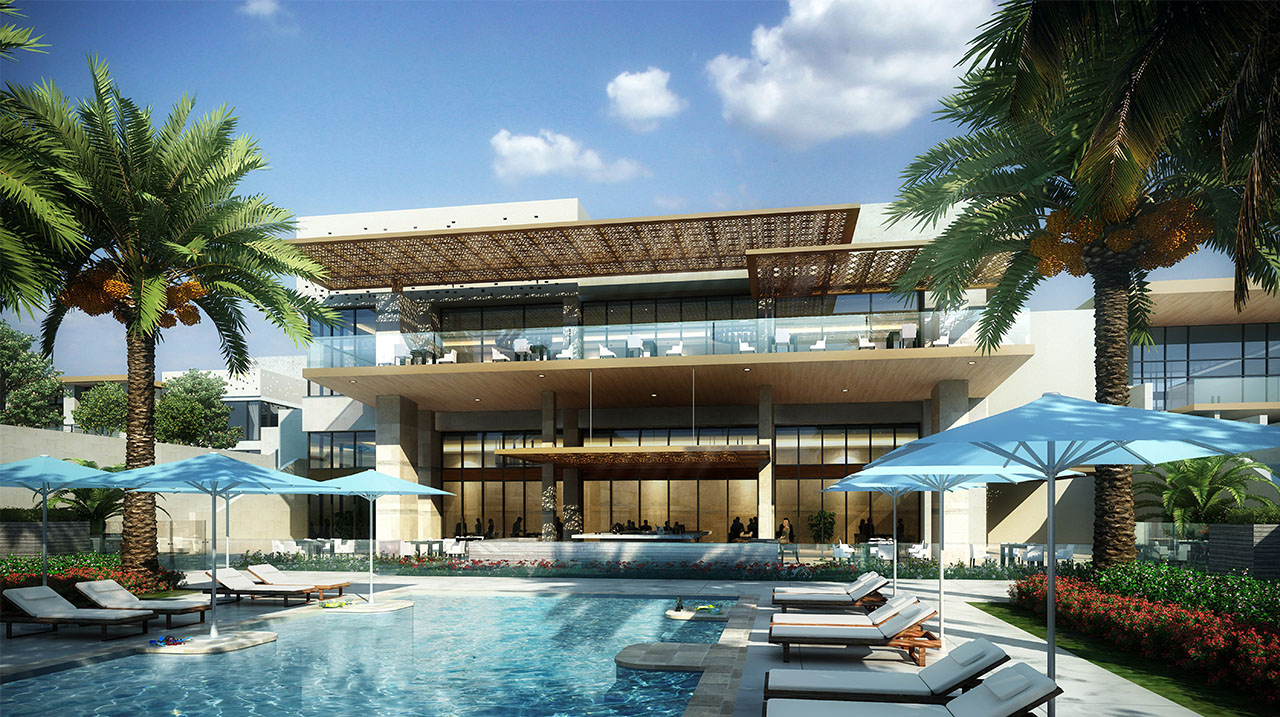 With high demand, the luxury real estate market in the Phoenix metropolitan area will be on everyone's mind.
Neighboring luxury home values can be analyzed with our Luxury Real Estate Market Analysis. Buyers and sellers will be interested in The Palmeraie calling itself the "yin to the modern architecture's yang," with its vibrant color, texture and revolutionary design. Guests will have a luxury experience unique to any other at this world-class resort. Explore boutiques, dining and entertainment all while enjoying gorgeous mountain and desert views. Valley Luxury Partners is happy to introduce The Palmeraie and assist those interested in buying property at this lavish new development.
©2020 Valley Luxury Partners Real Estate (VLP). All Rights Reserved. RMB Realty LLC dba RMB Luxury is the employing broker of record for VLP. Mission Realty LLC is a general contractor for RMB Luxury. VLP and RMB Realty LLC fully support the principles of the Fair Housing Act. Robert Altshuler is a licensed attorney in Arizona. Nothing in this blog should be construed as legal advice or creating an attorney client relationship. This blog is not intended to solicit properties already listed for sale or intended to cause a breach of an existing agency relationship.